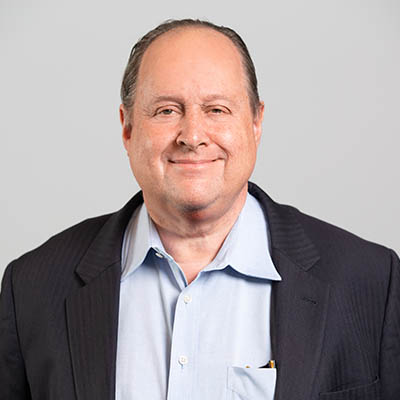 Mark Ekwall
Senior Estimator
Mark first worked for Vanguard in 1997 and returned in 2013, contributing his extensive talents in theoretical estimating. He especially enjoys Construction Management opportunities where his intellectual rigor helps flesh out the scope and scale of jobs, often while they are still in the design development stage. Creative, thoughtful and insightful, Mark applies detective work in bidding a project to find the right combination of subcontractors to deliver dependable value and quality. 
"I spoil my grandkids, walk my rescue pup, and spend my time exploring the nexus between food, nature, art and architecture. A perfect project for me is finding the right trade subcontractors who share our vision in seeing a job's potential, even early on. That nexus of skilled vendors in concert with Vanguard's process of management can make any project into art."
––– Mark Ekwall   
Mark holds a BS in Architecture from City College and is a registered architect in the State of New York.