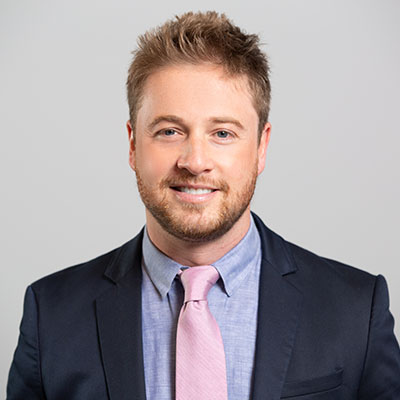 Matthew Raices
Project Manager
Matt oversees all facets of construction from budgeting to completion. He runs his jobs on one simple rule: if his superintendent needs equipment on site in two weeks, Matt will make sure it's available in one. By providing steady management with the eye toward urgency, Matt aims to deliver his jobs guaranteed within time and on budget. Having recently completed his first Public Works project at Vanguard, Matt enjoys learning about new methods and protocols in building and construction for an expanded variety of clients. He appreciates the small tight-knit community at Vanguard which can truly feel like a family.
"Before I became a parent, I had no idea what kids would be like. Now I look forward to every milestone: first tooth, first steps, first words. I admit to feeling a bit nervous making sure my kid is on track. It reminds me a lot like running a project. I need to be sure we stay on track!"
––– Matthew Raices
Matthew holds a degree in Civil Engineering with a focus on Construction Management from the University of Maryland. Some days, he feels his child keeps moving the milestone markers. Welcome to parenthood!