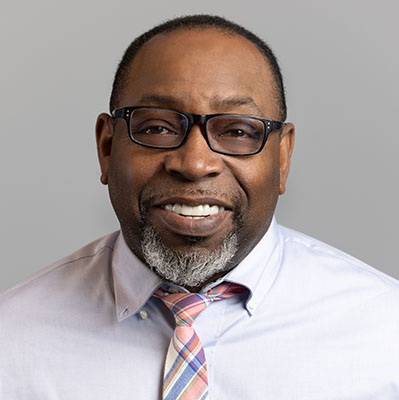 Osbourne Thompson
Superintendent
Osbourne has worked in construction for over twenty-five years. From commercial interiors to large-scale medical facilities, he oversees his job sites patiently, with a steady diligent eye. Supervising his subcontractors, Ozzy maintains a respectful dialogue and ensures he stays steps ahead of them to enable their doing their work. The first thing he does on any new project is review the set of drawings to catch minute adjacencies and transitions, and make sure every detail is owned. In the way trades are accountable for delivering scope, Ozzy considers himself an accountable steward who delivers timely, quality jobs. In his spare time, Ozzy likes to go fishing.
"Growing up in the Rockaways, I spent a lot of days surfcasting out on the water. I love the quiet. The serenity. The. breeze. People ask me, 'How can you sit there for hours?' The point is not to catch anything, but to simply relax."
–––Ozzy Thompson
Ozzy holds a B.S from New York City College of Technology, a 62-hour NYC Site Safety Certificate and a 30-Hour OSHA Certificate. When not catching construction oversights, or fish, Ozzy raises vegetables alongside his wife as stewards of the earth. While his hands get dirty at work, gardening is the one thing Mrs. Thompson enjoys doing while getting her nails messed up.