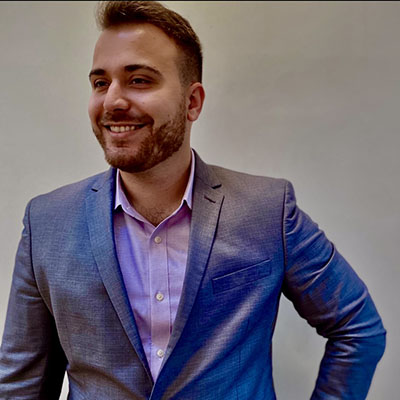 Tristan Mannetta
Business Development
Having once supervised an active construction site, Tristan knows firsthand of the challenges faced in the art of building. As an associate in business development and sales, he shares his insights with the wisdom of experience––the key to a successful job is all about walking the walk. Exposed to architecture from a young age, Tristan has long been fascinated by the construction industry which transforms paper designs into reality. Communicating in his personable, candid way, Tristan conveys his respect and appreciation for the complexity of what Vanguard does. He takes pride in representing the quality and care of our services, and supports his clients from their very first meeting until the day their space is turned over. When not at work, Tristan can be found in a baseball field in the outfield or pitching.
"Pitching gives you control over how the game is played. It's a great offense/defense position where you can spot if a runner is making a break. Players are on opposing sides, but if someone falls or gets hurt, it quickly transforms into teamwork and camaraderie. I like the excitement, the risk and reward, but it's really about sportsmanship."

–––Tristan Manetta
Tristan holds a B.S. in Business Management Marketing from Stony Brook University, and attended the B.Arch. Architecture program at the New York Institute of Technology. He confesses to being a bit of a car junkie, and can sometimes be found on a track (safely) racing his car.