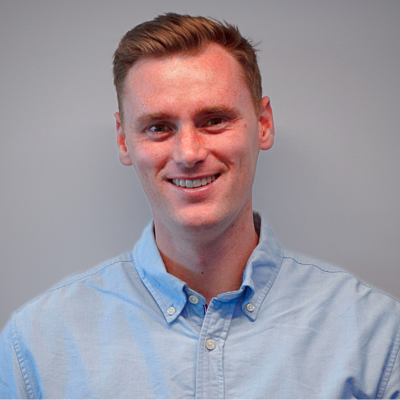 Tyler Bergmann
Assistant Project Manager
An architect with experience in residential and environmentally friendly practices, Tyler relocated from his native California to see firsthand how designs are made into reality. Formerly with Danielian Associates and Onyx Architects, Tyler contributes his expertise in project documentation, client communications and a familiarity with designing to code toward his role at Vanguard. Across all of his projects, Tyler provides confident, solid support: securing submissions, tracking approvals, procuring materials, or chasing urgent replies. By coordinating the smooth movement of communications and timely information, Tyler has become an invaluable team player critical to our success. When not working, Tyler enjoys physical activity and participates in soccer pick-up games in New York City.
"I like how soccer is social and collaborative, as opposed to when I work out on my own. I used to play goalie. Now, running around on the field, I try to see where the next play is heading. I always try to fill in that gap, to be where I'm needed for the greater good."
–– Tyler Bergmann
Tyler holds a Bachelors of Architecture from California Polytechnic State University in Pomona, CA. Currently living in uptown Manhattan, he goes to the gym or heads to Riverside Park, appreciating the meditative qualities of a good run. Occasionally, Tyler takes his dog along. He encourages his canine companion to appreciate Zen as well.