Cooking Up a Storm at Grand Central Terminal
We shed light on an ongoing project at 200 Park Avenue with Owners Rep Stys Hospitality and architect, Studio Valerius. Situated above bustling Grand Central Terminal, a renovation of an existing two-floor restaurant, currently unnamed by our client, "The Hospitality Department."
Begun in February, scheduled for August completion, we are completely revamping the front of house, creating a casual dining area with a raw bar on the first floor complemented by a grab-and-go retail space catering to the busy station. The second floor will transform into more elegant seating with a separate omakase room.
One challenge has been the lengthy lead times for overseas materials. With stone from Turkey and tiles from Portugal, navigating these deliveries through customs has added an extra layer of complexity to the procurement process.
Most significant has been working with the Metropolitan Transportation Authority (MTA). The restaurant sits directly atop the MTA's tunnels, necessitating extensive coordination with their team, especially with regard to plumbing. Working in and around the MTA also requires special licenses and permits. To overcome this hurdle, Vanguard took the lead by appointing an MTA pre-approved plumber with the necessary expertise to work in the maze-like space. This ensures the safety and compliance of our construction while minimizing disruption to the station's daily flow.
Thank you to Dan Lawrence, Tyler Bergmann, Damien Marcaida, Mark Ekwall, Ebony Thomas, and Gilbert Zhagui, and our accounting and admin staff. Your hard work brings us closer to unveiling a deliciously magnificent space!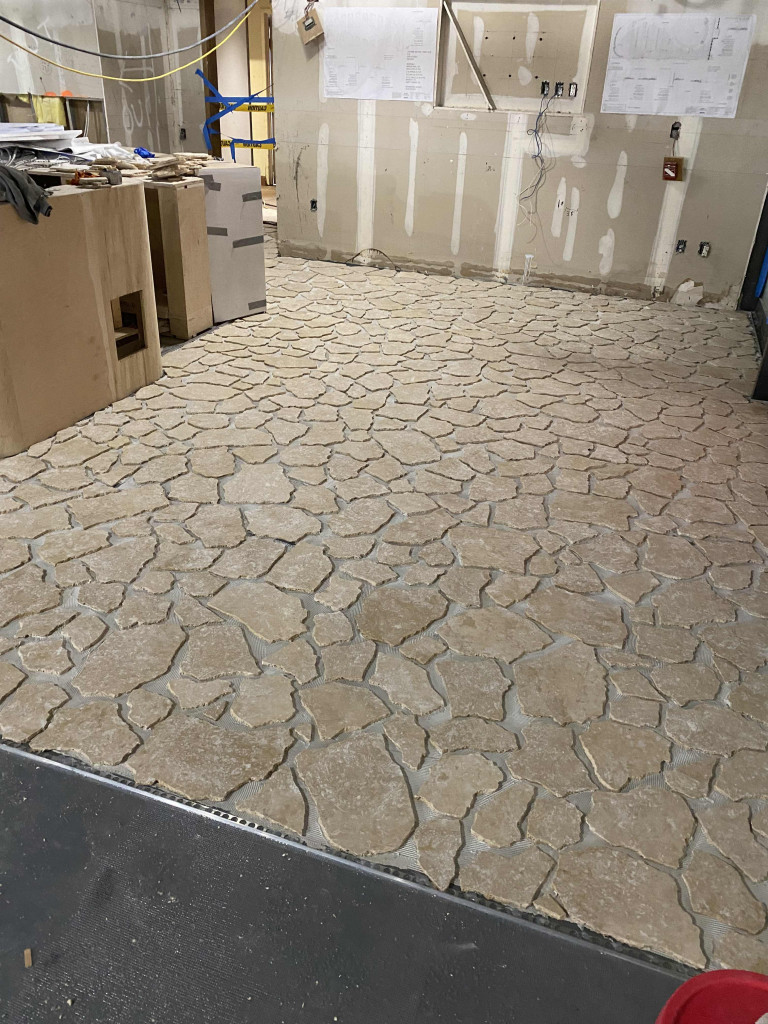 Error validating access token: Session has expired on Sunday, 13-Aug-23 06:46:51 PDT. The current time is Sunday, 24-Sep-23 02:16:32 PDT.