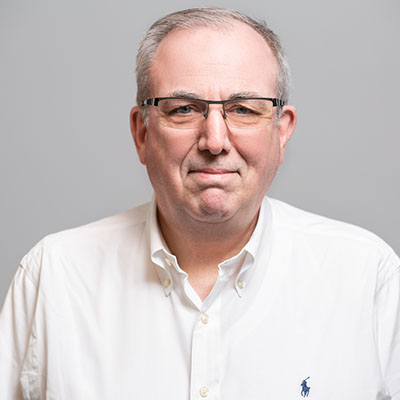 Edward Tostanoski Jr.
Project Manager
Ed contributes a grounded, logical approach to his work stemming from his prior experience at a thermal insulation firm working on ground-up projects and also power plants and water treatment facilities. On significant high-end, detailed, infrastructure projects such as Bowlmor Times Square, a fast-track Construction Management project he proudly turned over within only eight months, or a ground-up such as the Joseph P. Addabbo Family Health Center where soil tests reported surprise after surprise, Ed addresses each oncoming challenge methodically. Professionally. Much like a cook working through a recipe step-by-step, he resolves his obstacles one by one until the job meets his satisfaction. At Vanguard for nearly two decades, Ed appreciates the spirit of cooperation and teamwork in our firm supporting him in his career. When not working, Ed hosts large family get-togethers from his usual place––behind a stove.
"Once, I made my own pastrami, soaking 12 pounds of corned beef, changing water over 3 days, adding pepper and coriander, grilling it over charcoal, then smoking it for 10 hours straight. It wasn't tender enough so it went into the pressure cooker. I still wasn't satisfied. So I did it again. I was happier."
–––Ed Tostanoski Jr.
Ed holds a B.S. in Construction and Facilities Management from Iona College. An avid cook, he enjoys experimenting making food for all to enjoy.  Hopefully, one day soon, he will find time to organize all the recipes collected over the years.