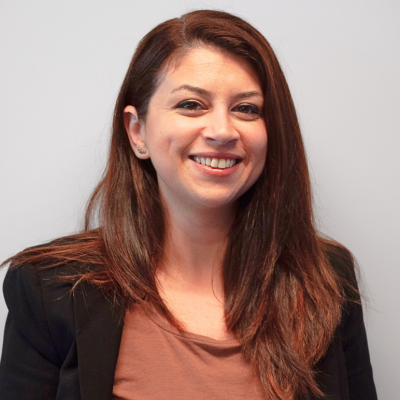 Flavia Scognamillo
Assistant Project Manager
As a design professional, working with Vanguard, Flavia Scognamillo found the experience so enjoyable, she decided to join us to further her career in the world of construction. Bringing to her role of Assistant Project Manager an exacting eye for detail, Flavia is sensitive to how clients will ultimately live in the spaces we build. Her oversight of the critical submittal process, and coordination of timely information between project team members and the Vanguard staff, are executed with careful consideration given her prior experience. Arriving from the field of design, now tasked with bringing it to reality, Flavia is an effective, positive, and resourceful communicator who puts everyone around her at ease. A native of Naples, IT, Flavia now sees her homeland in a different way.

"Visiting Rome, I see the aqueducts. I used to think they were just beautiful. After I studied architecture, I recognized they were engineered. Now I appreciate how they were built.Amazingly, there are still working! Being Italian, I like applying my knowledge of ancient ways to the modern things I do."
–– Flavia Scognamillo
Flavia holds a MA in Architecture from the University of Naples Federico II, Naples, IT and an MSc in International Cooperation in Sustainable Emergency Architecture from UIC Barcelona, Barcelona, SP. She enjoys traveling to see architecture and also goes camping. Flavia will admit, Mother Nature is the best architect and builder around.