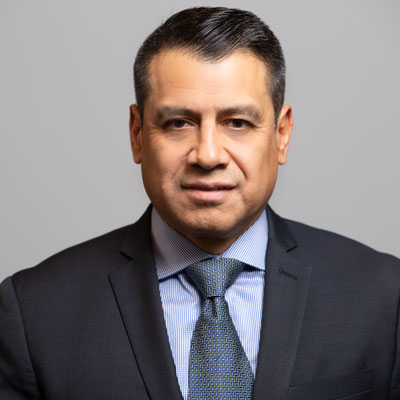 George Molina
Senior Estimator
A twenty-year veteran at Vanguard, George leads our department of estimators and administrative assistants. After reviewing each incoming bid, George will assign it to the person whose experience best matches the scope of the proposed project. By applying his deep knowledge of our subcontractor base, George helps direct how we can source the most competitive bids for our clients while providing them with the highest level of professional service and also a quality build-out. While his sons are enamored with wrestling, George prefers to engage them in watching and discussing soccer.
"I tell them, you need to be prepared for anything in life. Practice. Learn about the other side. I feel the same way working with my fellow estimators and our subcontractors. I ask––What are their best qualities I can learn about? ––so I can do better."
––– George Molina
George holds a BS in Architecture from The City College of New York, an Associate Degree in Construction and Design Technology from the Institute of Design and Construction, Brooklyn, and studied architecture at the University of Cuenca, Cuenca, Ecuador. He plays league soccer, fishes, and hikes with his family, and is figuring out how to escape from being pinned down by his boys.