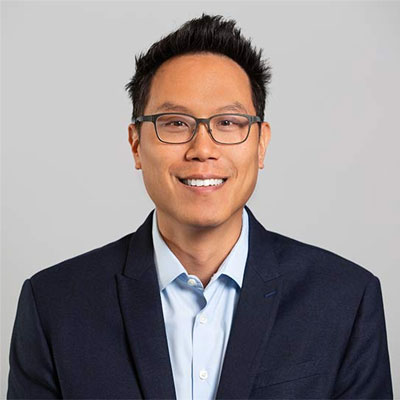 John Kim
Vice President, Director of Sales and Estimating
From a lengthy career in development and hospitality as a Construction Manager and Account Executive, realizing ground-ups, hotels, public institutions and private universities, John brings his exceptional talents to Vanguard. We are privileged to have John lead our next generation as Vice President and Director of Sales and Estimating. John builds client relationships by offering the best value for money. Practiced in pre-construction budgeting, contract review, scheduling, or stepping in at critical junctures to resolve issues and move the project along, John keeps a responsible, watchful eye on his projects. By delivering competitive fees, the highest quality of construction and service, along with a completed, successful job, he consistently achieves his goal––to earn our client's trust. Outside of work, John engages in go-cart racing. He enjoys the rush of commanding the wheel and being in control. John also likes playing poker.
"I love the art of the bluff. Reading people's nuances. Understanding their tells. In poker you play your strengths against your opponent's weaknesses. I apply this to my day job figuring out what my clients need. By delivering what they want, everybody wins."
––– John Kim
John holds a B.A. in International Marketing & Finance from SUNY University of Albany, and a 30 Hour OSHA certification. He enjoys spending time with his family, especially his toddler daughter who constantly reminds him, she is the one in control.