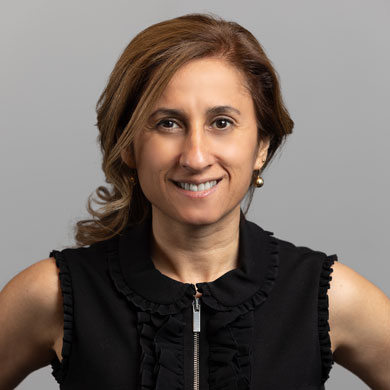 Neslihan Ataselim
Vice President, Director of Operations
From her start as Assistant PM, through her job as Director of Hospitality, to her newest role as Vice President and Director of Operations, Nes has demonstrated exemplary growth and commitment over two decades within the construction industry. We could not be prouder Nes has dedicated her career and future with Vanguard. A firm, conscientious and steady leader, her ability to zoom in on granular details while focusing on the big picture at hand allows Nes to resolve challenges with a minimum of fuss. In addition, Nes explores ways our company can modernize, improve our process, or add more talent. She converts our client's dreams into reality by delivering the highest standards of service. Nes utilizes her training as a yoga instructor to help maintain her calm.
"In yoga you move very fast from one pose to the next. Some you stay in a bit longer. My favorite is the extended side angle bend. You need to be flexible, twist and stretch, and be strong to hold it. It's difficult yet also really relaxing. It's like running a project. Everything moves fast but at the same time, you focus on certain things to anchor the job in order to make it successful. Coming out of that pose, I feel different. Finishing jobs can be tough, but I always feel tremendous satisfaction afterwards."
––– Nes Ataselim
Nes holds an MBA in Financial Management from Pace University and a BA in Business Administration from Dokuz Eylul University. A member of PWC Professional Women in Construction, she mentors young professionals in the building industry. Recently, Nes read 10% Happier by Dan Harris, a memoir about meditation and mindfulness. Harris suggests letting go of one's ego can reduce stress in one's life. A few who work in construction could really benefit from this book.