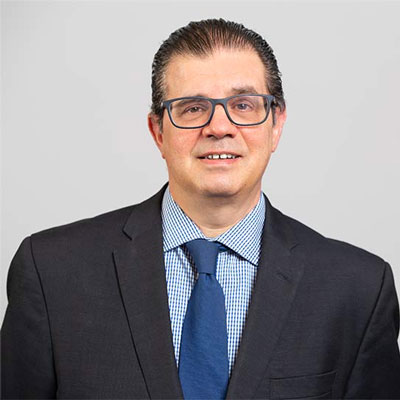 Raffaele Dragonetti
Chief Financial Officer
Raffaele oversees the financial aspects of the company from corporate billing to receivables, to daily coordination with the managers on all our active jobs. Working closely with our project teams, Raffaele ensures the smooth and accurate flow of information and accounting integral to supporting our firm. In addition to managing our accounting department, Raffaele also directs payments to our vendors and subcontractors. Outside of work, Raffaele enjoys spending time with his family in Brooklyn and cooking his mother's Italian hand-me-down recipes.
"Growing up, my mom made all this delicious food. I watched but didn't help. The first few times I tried cooking her meals, it was frustrating. She'd say, do this. Pour that. Now I enjoy it. It relaxes me. Especially going to specialty stores, like getting the cheese from this guy, or the fish from that one, not unlike how we work with different subcontractors. We need to find those special subcontractors for each and every job. Recipes are just like projects. You need to assemble the right ingredients to make it turn out just right."
––– Raffaele Dragonetti
Raffaele holds a BA in Accounting from Bentley University. His favorite thing is to invite his family and friends to join him at the dinner table. Keeping time on how long they stay and eat is the one accounting Raffaele will gladly never do.