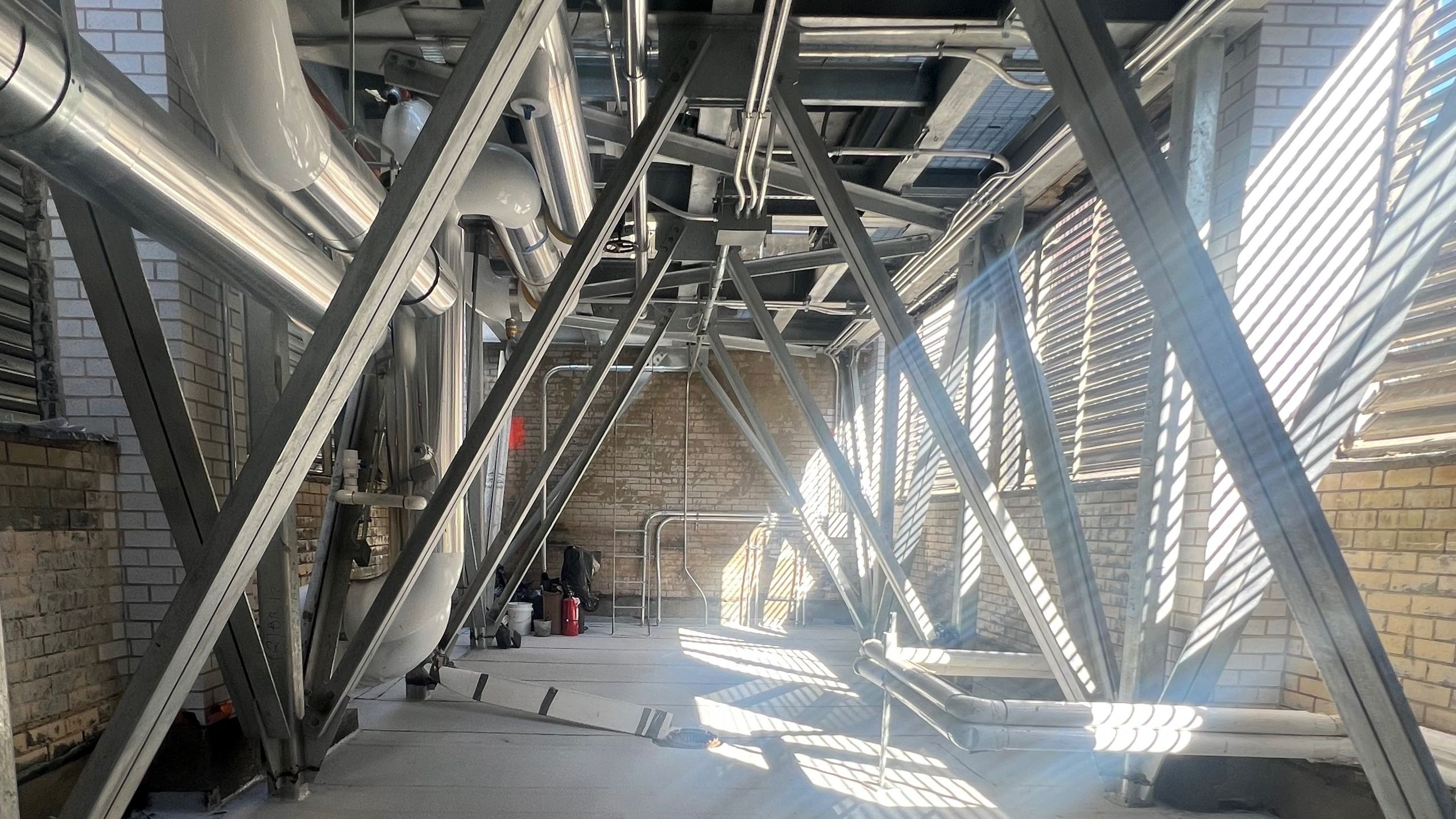 A Successful Cooling Tower Replacement Project
Replacing an existing cooling tower, on its last legs, atop Newmark's 17-story commercial office building at 589 Fifth Avenue, required the deteriorating existing roof, also to be removed. Our goal was to ensure the new tower would be fully operational before the cooling season started on May 15. Kicking off in September 2022, Vanguard pre-ordered all OTJ architects and Robert Derector Associates specified equipment.
The biggest challenge was obtaining permits for the cooling tower crane. This process alone took 3-4 months, causing initial concerns about meeting the project deadline. Vanguard pushed our subcontractors to acquire the critical hoisting permits while we obtained after-hours permits. Through perseverance, we successfully obtained all permissions to keep the project on track.
Despite the demanding schedule, Vanguard and our subcontractors coordinated seamlessly, working 10-12 hours a day for three weeks straight to ensure a timely completion. Reflecting on the lessons learned, we know we can excel under the most difficult of circumstances with proactive planning, open communications, and effective collaboration.
Great job, Ed Tostanoksi, Ed Tassey, Ana Reina, Roberto Alcasid, Devi Ramrup, Adrian Isufi & Santolino Napolitano, along with our supportive accounting and admin staff; your tireless efforts deserve our appreciation and thanks.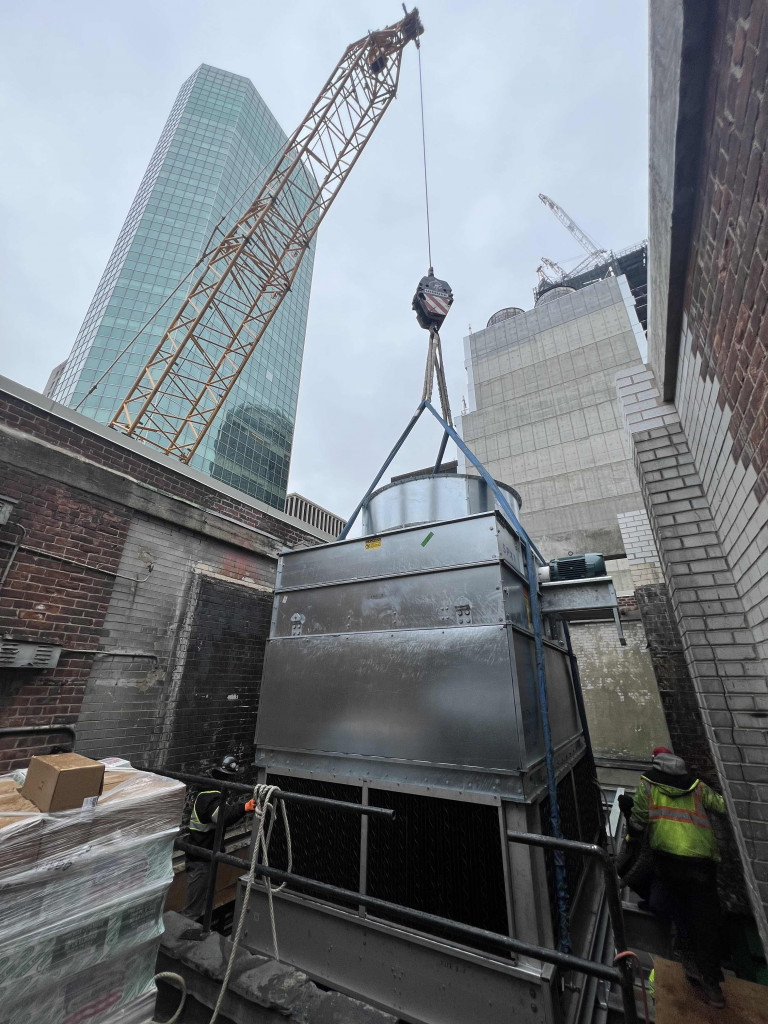 Error validating access token: Session has expired on Sunday, 13-Aug-23 06:46:51 PDT. The current time is Sunday, 24-Sep-23 03:37:35 PDT.